OVERVIEW
Along the lines of the setting up stories movie, this movie shows how to set jumps from portions of a track based on marker position.
DETAILS
1.) There are two menus with two buttons on each, will be named chapter 1, chapter 2 etc. There is a track with 5 markers on it.
2.) In the connections view ou can see the two buttons listed (Chapter1 and btnChapter2) and the targets to the right window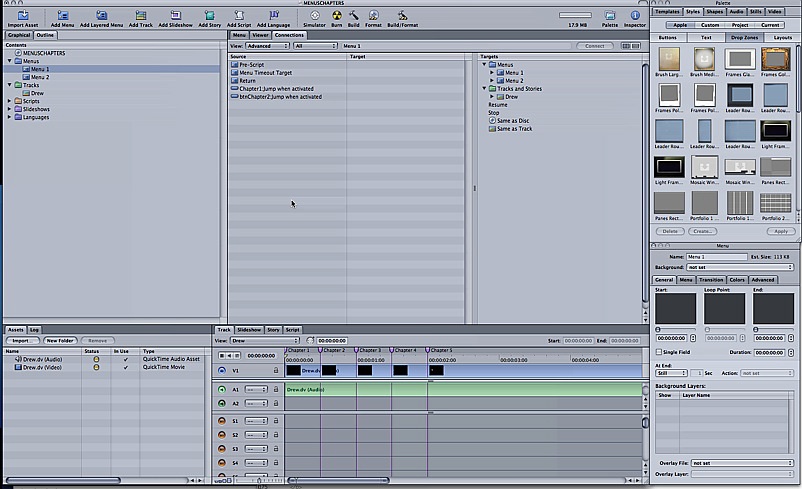 3.) In the drop down of the targets window see the Chapters listed, in this picture the end jump for the track is being set to the button in menu 1 (drag the icon from underneath the menu 1 dropdown over) Instead of the end jump for the track (not the square icon vs the inverted green triangle) you can drag the markers to the Chapters, so if you set the End Jump for Chapter 1 to menu 2 when the playback reaches the next marker (Chapter 2) it will jump to Menu 2. Also note that you can set the menu commands for each chapter marker. So once playback reaches the marker, when "Menu" is pressed on the remote control, it will go to the target set in this window.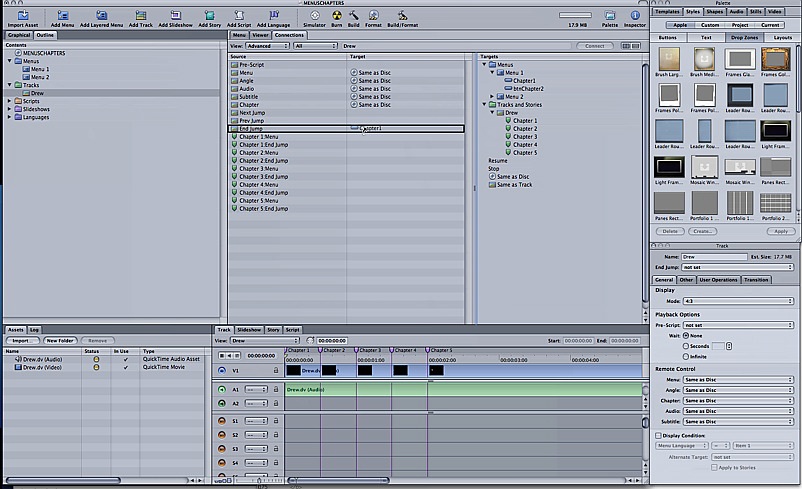 THE MOVIE IS HERE